Innovative organisations are committing time, energy and resources to develop the enterprise change management capabilities that enable greater agility and deliver competitive advantages. However, moving from change management applied to isolated projects, often on an often ad-hoc basis, to a systematic approach across the organisation is a significant endeavour. The benefits of such a robust Enterprise Change Management (ECM) capability are substantial. If your organisation is consider embarking on this journey be aware of three common errors that can undermine your efforts.
Lessons from Enterprise Change Management pioneers
Although ECM is new for many organisations, our partners Prosci have been researching ECM principles and approaches since 2005. In conducting research and working with clients the following avoidable errors have emerged which can contribute to failure or sub-optimal results.
Error 1: Not treating ECM as a project and a change
While many organisations are adopting change management and applying it with success to their projects, this is often on a standalone basis. From an organisational perspective, while it may be developing capability over time, it is typically very slow and progress may depend on a limited number of committed individuals. Should they move on so can your change management capability.
Therefore, not treating ECM as its own project and change to be managed is a key reason why many organisations never cross the threshold from change management at the project level to ECM. However, when you treat the journey to build ECM capability as a project and a change in its own right it follows that you will integrate the full range of project and change management tools available. This provides structure and intent as well as increasing the likelihood of success. We call this Project ECM.
Consider the following for example:
Does Project ECM have a deployment leader or project manager?
Does Project ECM have a project charter?
Does Project ECM have clear, measurable objectives?
Is there a work breakdown structure for Project ECM?
Is there a governance structure in place with the necessary sponsorship/leadership?
Are there dedicated resources assigned to Project ECM?
Is there a project plan?
Is there a change management plan?
To build an enterprise change management capability requires a planful, enterprise effort and design.
Asking your people to begin applying change management is asking them to change the way they work. As with every other change to an individual's day-to-day work, you need to apply change management to ensure faster adoption of change management, higher ultimate utilisation of change management, and greater competence in its application. Therefore, are you:
Making a persuasive case for why building enterprise change management capability is essential?
Explaining plainly what individuals should be doing to support enterprise change management and what's in it for them to commit to the journey?
Providing the necessary skills, tools and resources needed for those managing, delivering or impacted by change?
Key points
Allocate dedicated resources to your ECM project team
Design a solution for ECM deployment
Develop a project plan and a change management plan
Integrate them into a single view of the journey
Error 2: Not defining the future state for ECM capability
Another lesson learned is failing to set an end goal or designing what you would like your organisation to look like having developed ECM capability. In other words, failing to define the future state of ECM. Agreeing the future state requires a deliberate decision by the organisation to commit to the journey to build ECM capability. Having made this deliberate decision the organisation is in a position to address some fundamental questions about the future state.
In working with our clients, we aim to answer and get alignment among stakeholders around questions such as:
In three years' time, having implemented your ECM deployment plan, what would I see? What would I observe in terms of change management practice?
How would you know that you have institutionalised change management and changed how you do change? What impact has it had on your business and the results you get from both your individual projects and your change portfolio?
What new or additional leadership competencies are you seeing being demonstrated in the organisation?
The answers to these and related questions can help you to define the future state of enterprise change management, one unique to your organisation, its culture and ambition.
Key points
Make sure there is a deliberate decision and an organisational mandate to pursue ECM
Understand the current state and define your desired future state
Develop your roadmap for capability development
Error 3: Not using an holistic approach
Organisations that struggle to achieve the benefits of ECM often take a limited or piecemeal approach. Without an holistic or systemic approach, there is very little chance of a successful and lasting change in capability at the organisational level.
For example, an organisation may have a comprehensive, role-based change management curriculum but a poor approach for deploying change management on projects or initiatives. Another may have a well integrated project management and change methodology available but managers, supervisors and senior leaders lack the training and support to build their own individual competencies in applying it.
A strong enterprise change management deployment approach is generally comprehensive. It utilises various strategies and approaches to embed change management into the everyday life of your organisation. The Prosci ECM Strategy Map establishes 5 key areas where actions are required to build change management capabilities.: Leadership, Project, Skill, Structure and Process. Key decisions and tactics in each of these areas enable you to design an approach that is both holistic and a good fit for your organisation.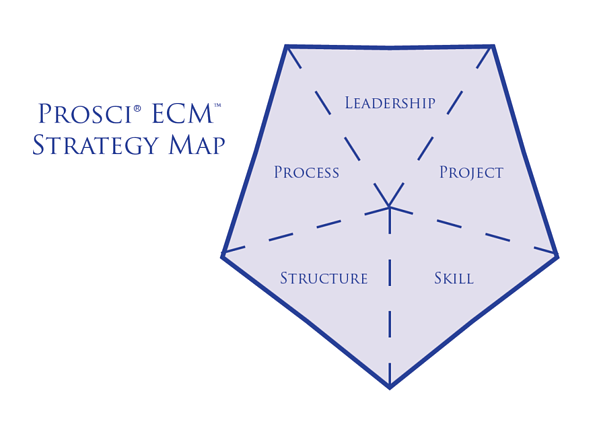 One of the reasons why organisations may fail to adopt an holistic approach is that we come to the ECM conversation with our own default perspective. What does this mean? If you are in Learning and Development, you may consider building change management capability primarily a training challenge. If you are a director of the project management office (PMO), you may be focused on structure and integration with project management to the detriment of other essential aspects. Having a default perspective is not wrong, but it's vital to be aware of your own and expand your view and planning beyond it.
Key points
Surface stakeholder default perspectives and align around an holistic approach to ECM deployment
Use all the tools and integration opportunities you have available to embed change management
Use the ECM Strategy Map to design your approach.
Out-change your peers
Becoming an agile and change-ready organisation, where the people side of change is managed effectively throughout the organisation, is not a simple task. Clearly, organisations are complex systems and your approach needs to be an holistic one. Implementing it will require commitment, time, resources, and perseverance. Embarking on the journey to ECM capability requires a considered decision, a clear organisational mandate and the necessary sponsorship from senior leaders. However, many of the leading organisations globally are reaping the benefits that being able to 'out-change' competitors can bring.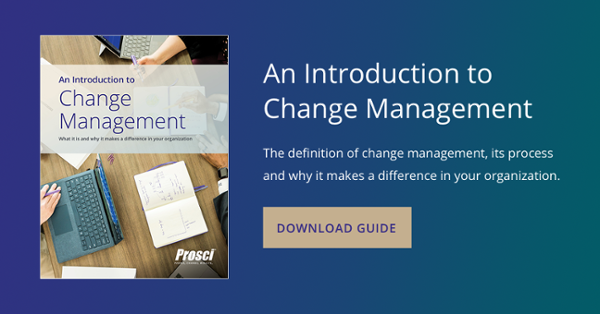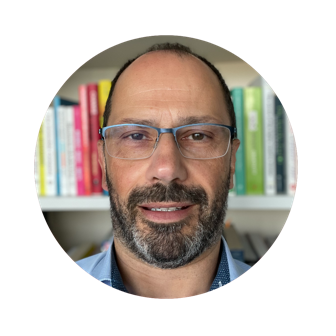 Angelo McNeive is Co-founder and Head of Change Practice for STEPSTONE Consulting. He helps organisations become more human places to work by developing their enterprise change and project management capabilities. Angelo is a Chartered Psychologist in Ireland and a Chartered Fellow of the CIPD.