1. Develop a more agile organisation
Many organisations are facing the demands of faster, more complex and more interdependent change. Perhaps you're introducing technology to enable flexible working, reengineering a business process or transforming customer experience. The chances are your organisation is facing the pressure to change on multiple fronts at the same time.
2. Increase the likelihood of change success
A growing body of evidence points to change management significantly increasing the likelihood of your project delivering the outcomes it was intended to. Also, there are consistent factors that play a critical role such as the quality of sponsorship, having dedicated change management resources and integration of change management with project management.
Developing your knowledge and skills in change management can make all the difference.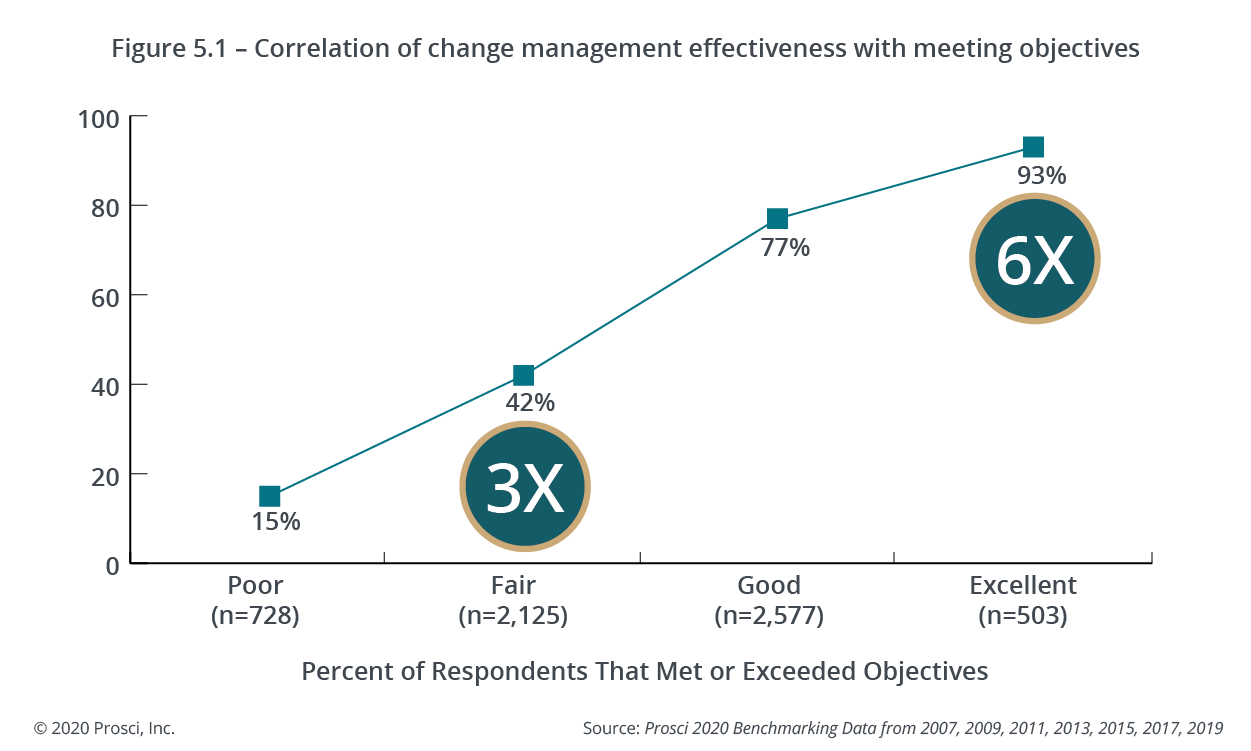 3. Increase adoption and more rapid ROI
Organisational change is the cumulative impact of many individuals committing to 'be different' in some way. Well implemented projects from a technical perspective all too often fail to deliver the benefits and outcomes expected. At the root of this challenge is often the lack of adoption of new ways of working, systems or technology.
Effective change management reduces productivity decline during the change process and significantly increases adoption levels, boosting return on investment and benefits delivery.
4. Maximise the impact of project management
Many organisations have invested in their project management capability. As the project management profession has become more established the question might be asked: why now invest in change management? Why do we need another approach? However, it is not an either-or choice.
Project and change management are complementary disciplines which, when integrated well, increase your chances of success.
5. Reduce risks and costs
On the flipside, ignoring the people side of change can bring with it some predictable consequences both for your project and your wider organisation.
For your project, lack of attention to change management can result in you facing greater resistance, missed milestones, failure to deliver on your business case, rework and lost investment to name a few.
For your organisation, the ripple effects of poorly managed change can be even more significant. Some of the negative impacts can be more immediate such as opportunity costs, reduced morale, increased absenteeism and regretted losses of valued personnel.
Perhaps even more important are the long-term effects on your organisation's ability to deliver change in the future. The legacy of failed change makes every subsequent change effort more challenging. Just as organisations can develop deeper capability for change, repeated sub-optimal or failed change creates a culture of scepticism at best and resistance at worst. This cumulative effect can make it harder to get sufficient alignment around strategy and its implementation.
I've come to the conclusion that becoming an agile organisation will become a necessity for the vast majority. Agile organisations develop the people, methods and culture to deliver consistently on both the technical and people aspects of change. Change management provides the necessary focus on the people side of change to enable agility.
Despite the evidence however, lack of adoption of change management remains a significant issue for many organisations.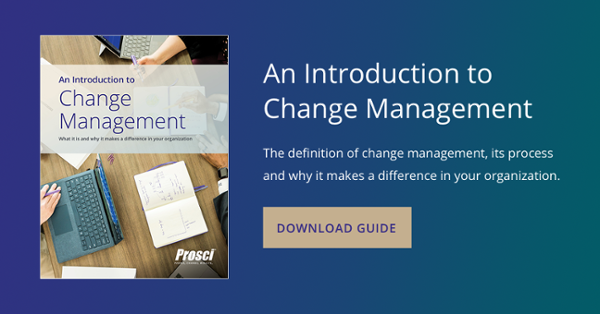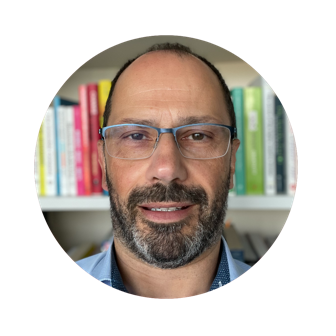 Angelo McNeive is Co-founder and Head of Change Practice for STEPSTONE Consulting. He helps organisations become more human places to work by developing their enterprise change and project management capabilities. Angelo is a Chartered Psychologist in Ireland and a Chartered Fellow of the CIPD.